Display fruits and desserts to your guests!
This Lovely And Simple 3-Layer Ceramic Plate Lets You   

   Decorate Your Food More Beautifully.
Our three-tiered ceramic fruit serving shelf is made of high-quality reinforced ceramics resistant to high temperatures and completely handmade. The tiered fruit basket is composed of natural bamboo frame and fulfills food-grade safety regulations. It is non-toxic, harmless and natural. Featuring a sturdy and high load capacity design to help your fruits stay fresh!. The modern and practical layout with a natural touch forms a sense of sophistication for your home. 
The ceramic plates can be removed and used as plates. You can put some snacks and fruit or desserts making it extremely versatile. With a smooth surface and removable plates it can easily be cleaned ,scrubbed or placed in the dishwasher. Fruit bowls are ideal for storing fruits, vegetables, food, snacks and other kitchen items.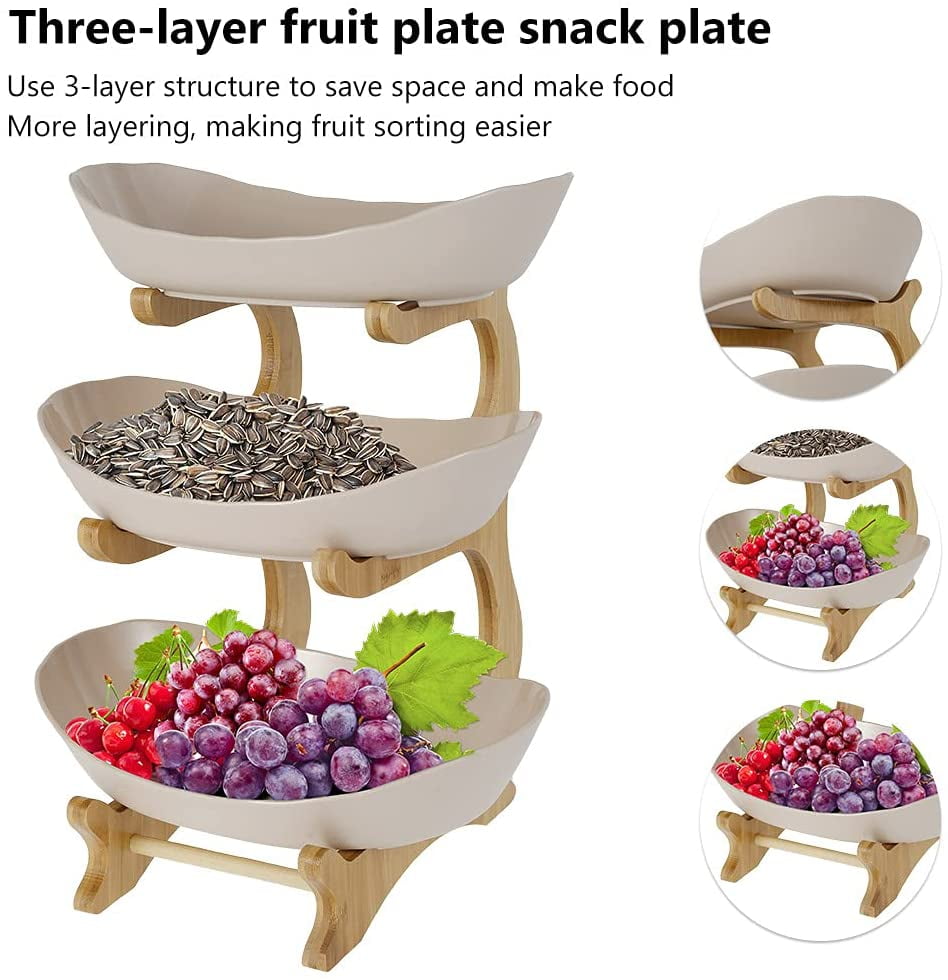 This chic bamboo wood-tiered stand saves room in the kitchen and keep things stored and tidy for you!!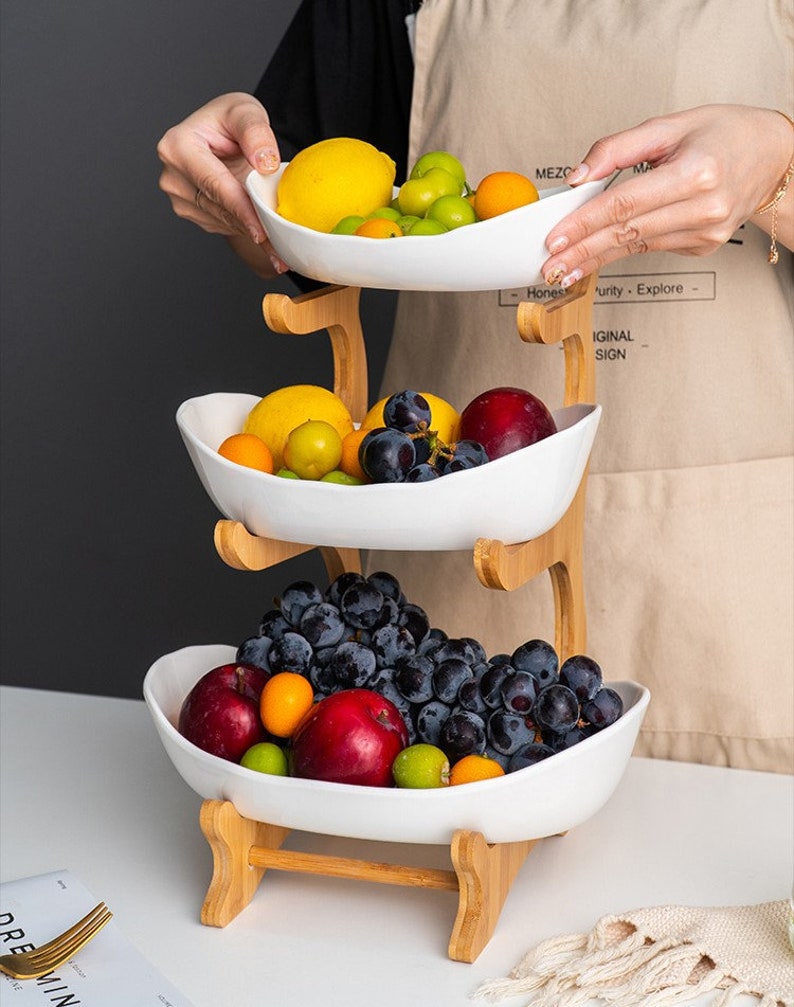 Features:
Eco-friendly and Versatile Design: With its all-natural construction and multi-purpose design, this piece minimizes environmental impact while meeting many needs.
All-natural Materials provide a sophisticated aesthetic and durable construction. This set includes three high-grade ceramic bowls in either a modern white or an earthy shade of taupe. Bamboo and ceramic are must-have materials  for both modern and traditional kitchens. 
Application and Use: With its simple yet functional design, this piece is intended to serve for every culinary occasion. Use it as a set to serve fruit, chips or sauces, or use the bowls separately for snacks, soups or cereals.    
Liquid error (templates/product line 4): Argument error in tag 'include' - Illegal template name